When Investing In a Deed Becomes a Nightmare by Tony Martinez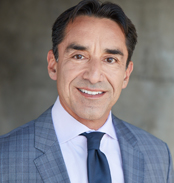 Tony Martinez is the Founder and Chairman of the US Tax Lien Association, which is an organization that is committed and dedicated to helping others achieve total financial freedom through the power of investing in Tax Lien Certificates. With over 30 years of expert experience, Tony is the world's #1 authority on the subject of creating enduring wealth through the little know strategy of investing in Tax Lien Certificates, which gives anyone the opportunity to earn guaranteed fixed rates of returns of 18% – 36% interest per year, and acquire valuable real estate for approximately 10% of market value.
When Investing In a Deed Becomes a Nightmare by Tony Martinez
Investing in tax lien and tax deeds is not free from risk. Some tax lien scam artists might make you think this, but here at the US Tax Lien Association we educate our students about the kinds of risks and how to avoid them. In order to be skilled at this type of investment strategy, one must be cautious and skilled at research.
Over the years we have encountered horror stories from those who purchase tax deeds or tax liens without the proper skillset. Below I will discuss common mistakes so that you can learn from them.
Purchasing half of a home – We warn students about this frequently, some homes straddle two parcels, and it is possible that only one parcel is for sale at the tax auction. If an investor does not realize that only part of the home is on the parcel they purchase at auction, then they are in for a big surprise! This is absolutely not a strategy we recommend and is a complete nightmare. Sure, you could try and buy the other parcel from the owner, but they don't have to sell. If anything, you're stuck with a bad investment.
Landlocked parcel – Make sure there is access to any parcel you purchase. Access can be through city streets, or by a road crossing through someone else's property due to an easement. It might seem strange that anyone would divide land in a way that some parcels would be landlocked, but it happens and is something to be wary of.
Demolition – It is possible to buy a property at auction that is scheduled for demolition. In some cities it is possible to reverse this ruling, if an articulate plan is laid out for rehabbing the structure and presented. This is not always the case however, and you will be stuck with the demolition bill as a result.
Easements – Some parcels have been deemed 'open space.' Meaning there is an easement on the property mandating that it not be developed in any way. It is a good effort by land conservationists to prevent over development, though it likely isn't a good investment for someone who wants to develop land.
Take it upon yourself to research each of the above topics more in depth. Ask yourself, 'how might I go about digging this information up on each property I am interested in?' For more rich educational material, call our office for a schedule of our upcoming seminars in your area and how you can participate.
Sincerely,
Tony Martinez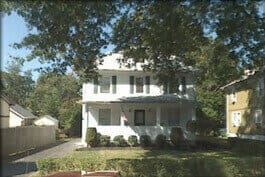 Pays You: 15% Interest / Year
Address:
645 Church St, Bound Brook, NJ
Size:
2683 sq. ft.
Lot:
14,810 sq. ft.
Bedrooms:
4
Bathrooms:
2
Assessed Value:
$484,700
Market Value:
$419,700