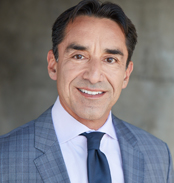 Tony Martinez is the Founder and Chairman of the US Tax Lien Association, which is an organization that is committed and dedicated to helping others achieve total financial freedom through the power of investing in Tax Lien Certificates. With over 30 years of expert experience, Tony is the world's #1 authority on the subject of creating enduring wealth through the little know strategy of investing in Tax Lien Certificates, which gives anyone the opportunity to earn guaranteed fixed rates of returns of 18% – 36% interest per year, and acquire valuable real estate for approximately 10% of market value.
Mobile homes can be a tough investment. Generally, mobile homes really only depreciate in value and aren't worth putting much time and energy into. Yet, there are deals that warrant purchasing a piece of land with a mobile home on it. So, what do you do with it?
What you decide to do with the mobile home depends on your exit strategy. What I would like to educate our readers on today is how to move a mobile home. If you start wheeling and dealing mobile home investment properties there will come a time when you'll have to have one moved for one reason or another. So, consider the below while preparing for a mobile home transfer.
Do Not: Please don't try to do this process on your own. Hire a team of professionals, this is intense work that requires skill. Setting and leveling a mobile home is not a simple task.
Look for Referrals: Call local mobile home park managers and look for mobile home movers that come highly recommended.
Permits: You'll likely need permit/s to transport a mobile home. You'll also need to consider pulling permits for hooking up utilities such as sewer, electric, and gas. When calling around to mobile home mover companies, be sure to ask if they offer these services. Sometimes you'll need to outsource if they don't.
Laws and Regulations: Call the local zoning office where the mobile home is being transported to. It could be that that area doesn't allow mobile homes older than 20 years for example. Be sure you're aware of the areas parameters and requirements before moving a home in.
Park Rules: If you're moving the mobile home to a managed mobile home park, make sure you know the 'curb appeal' rules and comply with them. You'll likely have to comply with size, parking, and landscaping requirements.
Like I mentioned, mobiles can be a hard sell and a tough investment. But, if the right deal comes across your desk, don't hesitate to consider the possibilities. There are many mobile home properties and parks out there in very desirable locations.
Sincerely,
Tony Martinez