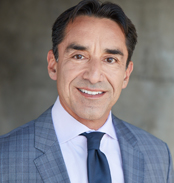 Tony Martinez is the Founder and Chairman of the US Tax Lien Association, which is an organization that is committed and dedicated to helping others achieve total financial freedom through the power of investing in Tax Lien Certificates. With over 30 years of expert experience, Tony is the world's #1 authority on the subject of creating enduring wealth through the little know strategy of investing in Tax Lien Certificates, which gives anyone the opportunity to earn guaranteed fixed rates of returns of 18% – 36% interest per year, and acquire valuable real estate for approximately 10% of market value.
<! -- NON OPENING PARAGRAPH TAG --> Recently, a USTLA client shared a story on a house he was trying to buy. The house was listed at $599,000. However, this price was well above comparable homes in the area. The following table shows his analysis. The target home's information is on the first line. It was a much older home on a large lot with an enormous detached garage.
| | | | | | | |
| --- | --- | --- | --- | --- | --- | --- |
| Comparables | Year | Price | Price Per | Total Sq Ft | Acres | Outbuilding |
| House | 1979 | $599,000 | $160 | 3737 | .76 | Large |
| Comp 1 | 2007 | $450,000 | $95 | 4724 | .60 | None |
| Comp 2 | 2006 | $425,000 | $125 | 3389 | .60 | None |
| Comp 3 | 2004 | $426,000 | $98 | 4314 | .67 | None |
| Comp 4 | 1992 | $445,000 | $115 | 3846 | .93 | Small |
| Comp 5 | 2015 | $455,000 | $99 | 4566 | .64 | None |
Using the information provided, the client offered $400,000 for the home. This was his reasoning. The two actively listed property was selling for $128 per square foot ($160 + $95/2). One house under contract at $125 per square foot. And, the houses sold in the last year had an average price of $105. He felt that the high range for the house, not accounting for the detached garage, would be $467,125 and the low range is $392,385. Since the house is 30-40 years older than the other homes, he thought it was fair to say it's at or even below the low end of the range.
Next, he made some higher adjustments for recent upgrades starting with the detached garage. A new detached garagecosts between $6.50 to $40 per square foot. So, if he were to build the garage brand new with top materials it's around $69,000. When accounting for many years of depreciation, he felt the building was probably worth $30,000 to $35,000." Then he made adjustments for other issues on the property that needed work, repair and replacement.
During negotiations he discussed his reasoning for his price with the seller and asked for help in understanding why there was such a large discrepancy in the prices. Unfortunately, the seller grew frustrated with him, claimed market appreciation had been really high, and then start attacking him verbally. He walked away from the deal. So, was this a good transaction or a bad transaction? This was a good transaction because he was following two of the most important rules in negotiation—know your price and don't be afraid to walk away.
Rule 1: Know Your Price He did the homework and knew the value of the property. He looked at comparable homes and even took the time to determine the cost of the detached garage. He felt confident in his price. This is important because there's an emotional element to a home. For example, his wife was in love with the property and was ready to uproot and move in.
This kind of emotion can lead to overpaying for a house. Compared to where the he and his wife were currently living; the listed price was a deal. Knowing your price is particularly important if you're coming from a market where homes are much more expensive. You need to know the price of the home within the home's market. Buying in rural Ohio is much different than buying in metro California.
Rule 2: Don't be Afraid to Walk Away Unfortunately, there are times when negotiations don't go your way, so you have to walk away. This is true when buying a home or bidding in a home auction. If you accept from the beginning that you're okay with walking away, you'll ensure that you won't over pay for a property. The compulsion to cling to a deal can drive a person to regret.
So, know your price and if you can't get it—walk away. And, when I say walk away, you have to mean it. It's not "pretend to walk away to try and manipulate them into giving in" it's actually walking away. If they do call you back and give your price, great, take it. But, trying to play tricks and intimidate a person will hurt your reputation and may make it harder for you to get future deals.
Sincerely,
Tony Martinez