What Covid-19 Means for Tax Auctions  by Tony Martinez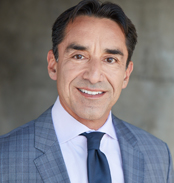 Tony Martinez is the Founder and Chairman of the US Tax Lien Association, which is an organization that is committed and dedicated to helping others achieve total financial freedom through the power of investing in Tax Lien Certificates. With over 30 years of expert experience, Tony is the world's #1 authority on the subject of creating enduring wealth through the little know strategy of investing in Tax Lien Certificates, which gives anyone the opportunity to earn guaranteed fixed rates of returns of 18% – 36% interest per year, and acquire valuable real estate for approximately 10% of market value.
Due to the pandemic many property tax auctions have moved online for the first time. So I'd like to think there is some silver lining to our experiences in the past year, if very fine. I see benefits in counties modernizing their tax sale processes. Moving the auctions online will likely spurr other much needed improvements; such as recorded document search sites and tax history sites that are important for determining an investment is sound. For those of us who found difficulty in traveling for tax auctions even prior to the pandemic this is exciting news. But for those who enjoyed the social experience of a live auction this is a loss which I recognize. All auctions, however, have not been moved online, or online permanently so there is still a little something for all of us.
Recognizing the increase in online tax deed and tax lien auctions I'd like to make sure you are all prepared for them if you'd like to participate. If you need a refresher on online processes such as where to find them, registration, and deposits read on!
Where to find Online Auctions: Try visiting bid4assets.com, realauction.com, grantstreet.com, zeusauction.com, tax-sale.info, sri-taxsalesystem, govdeals.com, aarauctions.com just to name a few. These online auction houses host a variety of auctions including tax lien and tax deed auctions. Visit these websites and see what they offer. If you are looking for a specific state/county then navigate directly to the website of the county department that handles those matters for information on where to look for the auction. And of course, it very well could be postponed or still held in person so be flexible.
Register: You will have to register for every online auction you wish to participate in. It's important you do this far in advance of the auction so the auction sites customer service can help you with any questions you may have. Look for deposit requirements as well. This is a must as you cannot participate in an online auction that requires a deposit if it is required (which it will undoubtedly be). Take into consideration the time it will take to transfer the money, as well as the time it will take to get it back if you don't make a purchase. A common hiccup is the lengthy wait for return deposits as many beginning investors don't have the capital to spread out amongst many auction deposits.
Due Diligence: I've noticed that beginner tax lien investors who target online auctions are less likely to complete their due diligence as thoroughly as we expect. It's almost as if the online nature of the process discourages any person to person interaction, or 'boots on the ground' research. I must remind all of you that you cannot rely solely on images you see of properties online. You cannot assess a property properly unless eyes are set on it leading up to the auction. If you see older images online recognize that a lot can happen in just a few short years or months. Many issues with a building cannot be seen from an image! So, complete your research thoroughly to protect yourself and future investments. If you cannot go look at the properties yourself, then pay someone to do it for you and report back. Now is not the time to slip by doing what is easy, and therefore not enough.
Sincerely,
Tony Martinez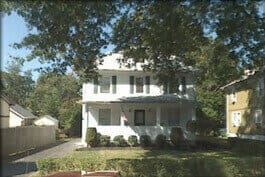 Pays You: 15% Interest / Year
Address:
645 Church St, Bound Brook, NJ
Size:
2683 sq. ft.
Lot:
14,810 sq. ft.
Bedrooms:
4
Bathrooms:
2
Assessed Value:
$484,700
Market Value:
$419,700