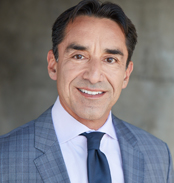 Tony Martinez is the Founder and Chairman of the US Tax Lien Association, which is an organization that is committed and dedicated to helping others achieve total financial freedom through the power of investing in Tax Lien Certificates. With over 30 years of expert experience, Tony is the world's #1 authority on the subject of creating enduring wealth through the little know strategy of investing in Tax Lien Certificates, which gives anyone the opportunity to earn guaranteed fixed rates of returns of 18% – 36% interest per year, and acquire valuable real estate for approximately 10% of market value.
<! -- NON OPENING PARAGRAPH TAG --> As you get started in your tax lien and tax deed investing business, you will discover what areas of the country really work for you over the next 6 months to a year. Each member of USTLA has had great success in specific or general areas. Steve Clements (one of our senior trainers) has done well in Texas, Mario Michael (a student and now, our newest coach and trainer) has succeeded in Florida, and Ed Mitchell (a senior coach) has done very well in Georgia. It varies from person to person. Some places just click, sometimes the rules make sense to you or the area is accessible. Maybe you even have some insider knowledge to the market. Whatever it is, use it to become a master.
As you think about what areas you would like to explore and specialize in, consider Delaware. Delaware is a redeemable deed state. The redemption period after purchasing a deed at auction is 60 days, if the property owner does not redeem within 60 days you do need to go through further court procedures in order to acquire the property fully. The extra step takes about another 30 days, so you have a property in your pocket with occupancy rights after 90 days, if the homeowner does not redeem of course.
If the homeowner redeems you will then receive 15% penalty interest. Either way you win! You get a property that you researched fully and know is a good investment, or you received payment of your high interest rate (all for simply attending an auction and filling out some paper work).
To register for an auction in Delaware, read the rules completely and even double check with the county by calling. If you questions, simply call the county. If you want verification, call the county. Do not be afraid to pick up the phone and get answers from the people who know best, the county!
Sincerely,
Tony Martinez