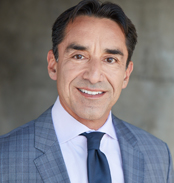 Tony Martinez is the Founder and Chairman of the US Tax Lien Association, which is an organization that is committed and dedicated to helping others achieve total financial freedom through the power of investing in Tax Lien Certificates. With over 30 years of expert experience, Tony is the world's #1 authority on the subject of creating enduring wealth through the little know strategy of investing in Tax Lien Certificates, which gives anyone the opportunity to earn guaranteed fixed rates of returns of 18% – 36% interest per year, and acquire valuable real estate for approximately 10% of market value.
<! -- NON OPENING PARAGRAPH TAG --> Now that spring is officially here, talk of Spring and Summer trips have begun. When the weather is nice, folks tend to use that as a good excuse to take things easy for a little while. This is precisely however why this time of year is an excellent time to keep pace by working hard.
One of the most important traits for achieving success in the tax lien field, or any field, is the ability to maintain consistency in your efforts, day in and day out. Constantly alternating between full throttle and half-speed destroys momentum and takes you out of your zone. Sure, we all like to enjoy this time of year a little bit, but we can do that without getting away from moving towards our goals.
Every successful person has a consistent work habit. It's something that should be a serious entrepreneur's goal. Even the great athletes can't keep their sharp edge without constant practice. Today, years after we started our business, we still work hard each day to maintain those important skill sets and to improve our knowledge and efficiency.
In order to keep that energy level and focus intact, even through the summer, it's wise to set a schedule for yourself at the start of the day. Plan out specific tasks or goals and stick to the plan. Don't pull back just because it's warm outside and a great day for golfing or visiting the beach. The days are longer; there's plenty of time to reward yourself after your work is done.
We certainly haven't stopped in our own quest to bring you the best education on tax lien and tax deed investing. In fact, feel free to call customer service and inquire about our intensive 3-day Workshops coming to a city near you. Our staff works throughout the year to bring our expertise to you. Even if you have already been to a 3-day Workshop, you are welcome to attend as many as you like as a Home Study Course member. We often recommend refresher courses, as they can get our students back on track if life 'got in the way.'
As a closing reminder, stay consistent in your efforts to reach your goals. Stay focused on the tasks at hand. Be sure to surround yourself with like-minded people; a USTLA workshop is an excellent place to do just that.
Sincerely,
Tony Martinez