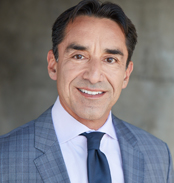 Tony Martinez is the Founder and Chairman of the US Tax Lien Association, which is an organization that is committed and dedicated to helping others achieve total financial freedom through the power of investing in Tax Lien Certificates. With over 30 years of expert experience, Tony is the world's #1 authority on the subject of creating enduring wealth through the little know strategy of investing in Tax Lien Certificates, which gives anyone the opportunity to earn guaranteed fixed rates of returns of 18% – 36% interest per year, and acquire valuable real estate for approximately 10% of market value.
Online auction houses are a great resource. They are accessible to those who cannot travel to on location auctions, and they make the bidding process less intimidating to its participants. The properties that are auctioned also tend to be easier to research as the auction site itself will have some details about each property.
While the benefits are many, understanding the pitfalls and how to counter them is the secret to finding success. I've listed below potential drawbacks and how to counter them.
1. There are numerous online auction houses, so it can be difficult to keep them all straight. Try bookmaking the following websites and take detailed notes as to which states/counties each auction house manages so you know exactly where to go when researching a specific region: bid4assets, realauction, grantstreet, zeusauction, tax-sale.info, sri-taxsale. These online auction houses host a variety of auctions including tax lien and tax deed auctions. Once you visit the websites, you will see which states and counties they offer.
2. With ease of access comes increased competition. You'll find many more participants in online auctions than in live ones. But don't let this discourage you. Just cast a wider net. Consider more properties with each online auction, and attend as many auctions as your schedule allows. Consider sprinkling in live auctions to attend as well. The more strategies you have, the sooner you will find success.
3. Keep in mind that almost all online auction houses require hefty deposits in order to participate. If you have limited funds this could prove challenging as it will limit how many online auctions you can participate in in a short amount of time. This is due to how slow some counties can be in returning your deposit if you don't win a property at their auction. If this is the case for you, again consider attending live auctions while you wait for your deposit to be returned to you. This way you'll stay active until you can participate in another online opportunity.
4. Online auctions can be intimidating to those unfamiliar with computers. I encourage everyone to sit in on an online auction a couple of times before participating in one. Some auction sites even have demos or trainings you can view. By taking this piece of advice you will surely fast track success.
Sincerely,
Tony Martinez