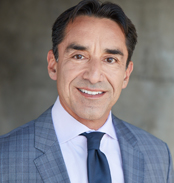 Tony Martinez is the Founder and Chairman of the US Tax Lien Association, which is an organization that is committed and dedicated to helping others achieve total financial freedom through the power of investing in Tax Lien Certificates. With over 30 years of expert experience, Tony is the world's #1 authority on the subject of creating enduring wealth through the little know strategy of investing in Tax Lien Certificates, which gives anyone the opportunity to earn guaranteed fixed rates of returns of 18% – 36% interest per year, and acquire valuable real estate for approximately 10% of market value.
<! -- NON OPENING PARAGRAPH TAG --> Here at USTLA we expect our employees to actively research Tax Liens and Tax Deeds. One of our employees, Fallon, attended an auction just this past week in Ohio, and her experience with prepping for the auction holds an important lesson. I had her write about it so that you could learn from her experience. Her article is below, enjoy!
– Tony
I had all of my ducks in a row and was ready to attend the auction in just a couple of days. Then the county emailed me, letting me know that if I was bidding on behalf of a business entity (which I was), even if it were my own (which it wasn't), I would need a notarized affidavit signed by an official or member of that entity.
Springing into action, I contacted the county. As it turns out, this requirement was not written in the rules of the sale. After speaking with a county official, there was no trace of the need of an affidavit prior to the sale on their website either, there was not even an official draft the county could send me. So I mocked something up, notified my investors and got the ball rolling. Thankfully they were available, which very well could not have been the case.
I have learned that it is very important to stay on top of your emails and notifications before an auction. If I had relaxed and busied myself with other things, even though I was under the impression everything was prepared and set, I would have shown up to the auction and would not have been able to bid on prospective investments. My two weeks of prepping would have been for nothing.
Remember, the county decides what the rules are. The argument, 'it wasn't written in the rules' wouldn't work here, as this is their territory so to speak. If they want to add a requirement, they sure can!
In addition to completing your due diligence and studying the rules of an auction, I would recommend that you look for any notifications from the county prior to an auction. Be comfortable with calling them and confirming anything that seems fishy or mismatched. It is much better to clarify with the county than to be unprepared and hope for the best.
P.S. I attended the auction and witnessed someone being asked to leave who had attempted to purchase a property. The property was re offered because she did not have either proper documentation or payment. She did not come prepared!
Sincerely,
Tony Martinez