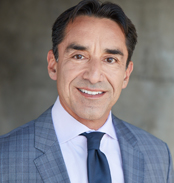 Tony Martinez is the Founder and Chairman of the US Tax Lien Association, which is an organization that is committed and dedicated to helping others achieve total financial freedom through the power of investing in Tax Lien Certificates. With over 30 years of expert experience, Tony is the world's #1 authority on the subject of creating enduring wealth through the little know strategy of investing in Tax Lien Certificates, which gives anyone the opportunity to earn guaranteed fixed rates of returns of 18% – 36% interest per year, and acquire valuable real estate for approximately 10% of market value.
<! -- NON OPENING PARAGRAPH TAG --> Lately I have been getting a lot of questions about the days leading up to an auction. Aside from completing your due diligence, what do you do when you get to the auction location? How do you prepare? My time and money saving tips explained in this article could increase your chances of success, leaving more time for you to enjoy the process.
To back track a little, how do you decide on a market? I have written numerous articles on this subject, but there are even more factors that can be taken into consideration when choosing a market than what I have written on. An additional factor to consider is whether the market fits your needs. What I mean is, ask yourself if it is an accessible area. Do you have family there that can help with some legwork? Look to see if there is an economic upswing or if there is a good-sized population as well. There is no absolute number as to how big or small a population should be because population size is just one factor in many that will determine whether any given market is the right one for you. However, metropolitan areas generally have more frequent auctions, with more properties available to you, which can be to your advantage.
Now that you have selected a market, research when, where, and how often the auctions are. I would recommend choosing an area that has more than one auction a year. Waiting an entire year for your next investment opportunity is not optimizing your time or skills. Now, work your personal schedule around these auctions. Set the dates for when the lists are available, when you will have completed going through the list and even map out when you should be looking at the properties in person. If you don't set goals and block time, other obligations will distract you. This is all going to help you master the market. Treat this process as if you were going to teach a class on your market of choice. Getting to that level of confidence and knowledge is exactly where you want to be.
Look for an affordable place to stay when you are out at the auction location. Find hotels with free breakfast and free Wi-Fi. Work on setting a tight budget. By setting a budget and working within it you create a system that can be duplicated almost anywhere. This is especially important if the markets you choose are a good distance away as the travel expenses can really add up. There are various travel websites that you can utilize to find good deals for you.
Spend some time brain storming about all of the points I have discussed today. What else should you take into consideration? What is the most cost effective way to research properties, then attend an auction? My last word of advice for today is to meet in person with those you have hired to help you along the way. Putting a face to a name is very valuable and will help you build your 'team' so that when you purchase another deal, your sources will know who you are and that you mean business.
Sincerely,
Tony Martinez