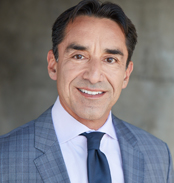 Tony Martinez is the Founder and Chairman of the US Tax Lien Association, which is an organization that is committed and dedicated to helping others achieve total financial freedom through the power of investing in Tax Lien Certificates. With over 30 years of expert experience, Tony is the world's #1 authority on the subject of creating enduring wealth through the little know strategy of investing in Tax Lien Certificates, which gives anyone the opportunity to earn guaranteed fixed rates of returns of 18% – 36% interest per year, and acquire valuable real estate for approximately 10% of market value.
<! -- NON OPENING PARAGRAPH TAG --> A few months back I wrote an article on how to build relationships with realtors, and what to expect from them. While the feedback for that article was positive and proved helpful to many students, I wanted to address a strongly related subject today.
How do you find a realtor to call in the first place?
Our mentors frequently discuss this topic with me. Students are not sure where to turn to find a realtor they can reach out to. One solution that comes to mind is simple enough, and only requires a computer with an Internet connection.
First let's discuss what qualities you want in a realtor. You want a realtor who is very familiar with the region your prospective investment is in. You want a realtor who is comfortable working with investors, and ideally has in the past. You also want a realtor who can skillfully pull comparables, which will result in their accurately estimating the after repair value of the home you are interested in bidding on. Overall, you want someone who is excellent in his or her field, and can provide you with connections so you can build your team in a new market.
To find someone who fits the above, you will need to have a phone conversation with a few different professionals. So take a moment to take notes on any additional qualities you will look for in a realtor, and open up your computer. Now, navigate to your prospective investments Zillow page. Look for homes that are listed for sale within the same neighborhood. When you go to the "for sale property's profile," scroll to the bottom and you will see the contact information of the realtor who has that home listed. Pick up your phone and dial that number!
Continue to look for homes that are listed for sale and call those realtors. Discuss their experience in the area (you know they have some experience as they have a home listed there currently). Be friendly, be professional, and do not feel nervous about the prospect of cold calling. The more you do it the more comfortable you will feel, just be candid about your needs. You will likely be working with whoever you choose for a while, and hopefully many years into the future.
Sincerely,
Tony Martinez