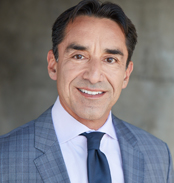 Tony Martinez is the Founder and Chairman of the US Tax Lien Association, which is an organization that is committed and dedicated to helping others achieve total financial freedom through the power of investing in Tax Lien Certificates. With over 30 years of expert experience, Tony is the world's #1 authority on the subject of creating enduring wealth through the little know strategy of investing in Tax Lien Certificates, which gives anyone the opportunity to earn guaranteed fixed rates of returns of 18% – 36% interest per year, and acquire valuable real estate for approximately 10% of market value.
<! -- NON OPENING PARAGRAPH TAG --> One of the quickest ways to get monthly cash flow is to purchase a property, hold it, and rent it out. Tax deed and tax lien investing is essentially a precursor to becoming a landlord. It's inevitable you will get a property that you will want to hold onto; this could be due to the high rental returns in the area or you're just waiting for the market to improve… one way or another you'll find yourself with a rental. So, what do you do with it and how do you get it rented (so you can get income, fast!)?
First of all, it's important to find out if there are any certification and licensing requirements in your state or county for managing properties. Some local governments require that you prove that your rentals are habitable and that they adhere to the local building codes. If you are going to be managing multiple properties, you could need a real estate or property management license in some states. Be sure to call the local governments and inquire, they very well may have requirements you need to act on immediately.
It's important to make sure that it is in livable shape and won't give you or your management company headaches later. This means that the roof is leak-free, all windows are in good shape, door locks function properly and the appliances are in working order. Utilities such as gas and electricity should also be functional. If they have not been used for quite some time, it's smart to have them tested by the local gas and electric providers.
Your next big decision is to decide who will be managing the property. Yes, you may require your tenant to keep the grounds and take care of minor repairs, but larger issues will be your responsibility. If you don't have the time to budget for taking care of the rental then find a property management company to help you. Now don't just hire the first company that answers your phone call, shop around for the best rates, reputation, and service. You will want your rental in professional hands that can do the job properly.
If you decide to manage the rental yourself then establish a good routine system for rents and deposits. Document the rental property's condition before and after each tenancy period, so that you can figure any deposit deductions and/or refunds. You will want to outline all rent collection procedures in your written rental agreement. To ensure on-time rental payments, either recommend or insist on setting up an automatic payment system that debits the renter's account each month when the rental payment is due. Even once a tenant has left , in the event that any legal question or litigation challenge should arise later.
Even with the best of intentions and thorough screening of tenants, you may end up with a difficult tenant. By acting professionally and courteously, you can often defuse the conflicts, not to mention avoid property damage or liabilities. Always follow your lease agreement to the letter, and try to avoid becoming emotional, whatever the dispute…late rent, a bounced check, excessive noise, constant unwarranted complaints or a pet issue, just to name a few.
Even in the best of situations, it's wise to have at least one experienced attorney whom you can consult, should the need arise. You might also want to consider taking a property management course to enhance your knowledge and capabilities in this area.
Whether you choose to hire a property management company or oversee your rental properties yourself, professionalism and smart, rational decision-making are keys to maximizing your returns. That means building relationships and establishing trust so that both parties have a good experience.
Sincerely,
Tony Martinez