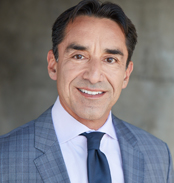 Tony Martinez is the Founder and Chairman of the US Tax Lien Association, which is an organization that is committed and dedicated to helping others achieve total financial freedom through the power of investing in Tax Lien Certificates. With over 30 years of expert experience, Tony is the world's #1 authority on the subject of creating enduring wealth through the little know strategy of investing in Tax Lien Certificates, which gives anyone the opportunity to earn guaranteed fixed rates of returns of 18% – 36% interest per year, and acquire valuable real estate for approximately 10% of market value.
It is becoming more commonplace for landlords or management companies to report rent payments to the credit bureaus. This is actually very advantageous for those who rent and are looking to buy in the next few years, but need to improve their credit score before they can get a mortgage. It is also beneficial to tax deed investors; let me tell you why.
Many tax deed investors begin with limited funds. If you too are starting with limited funds, know that many are in the same position as you, and you all have great opportunities to succeed.
Because your funds are limited, this will lead you to purchase properties in average neighborhoods for bargain prices. If the investors intent is to flip and sell the property, it will of course be more challenging in an average neighborhood as the typical buyer may not be well qualified to purchase a home, and so may ask for owner financing.
To clarify what I mean by an average neighborhood… it is one with mediocre schools, moderate levels of crime, and whose houses aren't all necessarily well kept. The average home price is likely around 50-60 thousand and the average household income level is around the same. Also, the amount of rentals in the area is comparable to those occupied by homeowners. Keep in mind this is a general description and can vary from market to market depending on many factors.
While owner financing is a potentially good strategy, it's not a good fit for those looking to turn a relatively quick profit so that they may move onto their next venture. Instead, what you can propose to the buyer is for them to rent the home from you, and pay through online payment services that report the payments to credit bureaus, thereby improving their credit score while building a positive payment history for loan officers to see. In time they will likely be able to get a mortgage to purchase the home and you can be paid in full and move on.
There are many exit strategies in this industry, educate yourself on as many as possible so that you are best prepared for your next venture.
Sincerely,
Tony Martinez