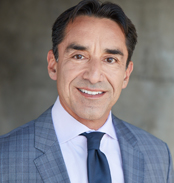 Tony Martinez is the Founder and Chairman of the US Tax Lien Association, which is an organization that is committed and dedicated to helping others achieve total financial freedom through the power of investing in Tax Lien Certificates. With over 30 years of expert experience, Tony is the world's #1 authority on the subject of creating enduring wealth through the little know strategy of investing in Tax Lien Certificates, which gives anyone the opportunity to earn guaranteed fixed rates of returns of 18% – 36% interest per year, and acquire valuable real estate for approximately 10% of market value.
<! -- NON OPENING PARAGRAPH TAG --> Realtors are very helpful when it comes to the business of investing in tax liens and tax deeds. They should have a wealth of local knowledge, such as where new infrastructure is being built, what areas are in demand, where the good rental vs selling markets are… and if you are interested in acquiring properties to sell, then they can of course help you find buyers. In truth however, this is a mutually beneficial business relationship and should be treated as such.
Do not send a single realtor the addresses of 10 or so potential investment properties and expect them to give you a CMA for each, as well as run out and take photos of them all. First earn the trust of some local realtors and build a rapport. Let them know who you are, what your goals are, and what your experience level is. If you have had training with us, then you can confidently share your level of education so they know you are serious and have done your property research. It's not always easy finding a realtor that actually has experience with investors. The reasoning behind finding one that does is that they understand your end goals better, and will likely have an existing network of buyers and investors.
Once you have some good relationships built, begin splitting your potential investment property list up between realtors so you don't shock them with the workload. Find out what neighborhood each realtor works in most. Try to give them the properties closest to where they normally work, so that they can get the information you need quickly. In the future this will be beneficial because they will know that market and can be available for frequent showings if needed. It comes down to their level of knowledge and ability to act quickly.
If a realtor helps you by providing market statistics and an analysis with photos of the properties you gave them, then reimburse them for their work. I like to send a generous gift card to a nice local restaurant. We also sometimes just send a check for a couple hundred dollars or so, depending on the workload. This way, if you decide that none of the properties are worth investing in, then the realtor is willing to help you again in the future.
Keep in mind that you need to make contacts that you can return to time and again over the years. If you are going to be working with someone for an extended period of time make sure that they are someone you want to sustain a relationship with. Are they personable? Do they communicate well over the phone and through e-mail? Do they get back to you quickly? How long have they been a realtor, and how many properties have they sold? How often do they get their asking price?
These are all good questions to ask, and can help you build a skilled, friendly team wherever your investing business takes you.
Sincerely,
Tony Martinez