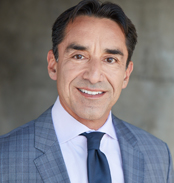 Tony Martinez is the Founder and Chairman of the US Tax Lien Association, which is an organization that is committed and dedicated to helping others achieve total financial freedom through the power of investing in Tax Lien Certificates. With over 30 years of expert experience, Tony is the world's #1 authority on the subject of creating enduring wealth through the little know strategy of investing in Tax Lien Certificates, which gives anyone the opportunity to earn guaranteed fixed rates of returns of 18% – 36% interest per year, and acquire valuable real estate for approximately 10% of market value.
Finding an attorney is a daunting task. We have all heard the horror stories of the attorneys who dragged their feet, therefore racking up expenses for their clients that weren't necessary. With these risks in mind, there truly are times in the business of real estate investing when we need to hire an attorney.
While the legal profession has at times garnered a bad reputation, there really isn't a need to subscribe to those rumors. Legal help is necessary and there are many professionals out there that do good by their clients. So how do you find one?
Where do you look? Speak with friends and co workers about who they use for their legal needs. Consider searching online for reviews of local law offices. This is in addition to consulting the American Bar Association. Their website can show you who is licensed in your state. Though your best bet will be reaching out to a certified lawyer referral service, after being interviewed they can match you with local attorneys that specialize in what you need help with.
Interview Them Do not just hire the first attorney you are referred to. Sit down with them and consult them on their experience and skills. Make sure they are suitable they meet your needs and specialize in the matters you need help with. Do not convince yourself that you are in a rush, there are no emergencies when it comes to investing. You must make decisions with purpose and thought so as to not make damaging mistakes. Make sure their personality meshes with yours and that they are willing to work with you.
Utilize a Fee Agreement To avoid the described horror story above... set up a fee agreement with your attorney. The fee agreement should clearly outline the exact services you need, and what you will pay for them. Described should be the attorneys responsibilities, and your own, in making sure matters are handled efficiently and within budget. Circumstances can change, so it's okay to re-visit the agreement and change duties or fees as long as everyone is in agreeance.
There will come a time as an investor when you will need the help of an attorney. Consider my advice when going through the motions of hiring one, surely you'll have an easier journey in finding the right candidate. There's no need to feel helpless, you can take this task on and with some effort, hire an attorney you are sure to use for years to come.
Sincerely,
Tony Martinez