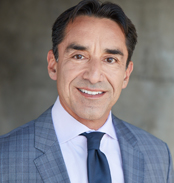 Tony Martinez is the Founder and Chairman of the US Tax Lien Association, which is an organization that is committed and dedicated to helping others achieve total financial freedom through the power of investing in Tax Lien Certificates. With over 30 years of expert experience, Tony is the world's #1 authority on the subject of creating enduring wealth through the little know strategy of investing in Tax Lien Certificates, which gives anyone the opportunity to earn guaranteed fixed rates of returns of 18% – 36% interest per year, and acquire valuable real estate for approximately 10% of market value.
<! -- NON OPENING PARAGRAPH TAG --> This year, the world shook. So much suddenly changed about the way we live that many of us were left reeling. The global pandemic left no industry untouched, no life un altered. We were all in some way affected by its powerful and seemingly never ending pervasiveness. The United States real estate market was no exception - though it didn't react in any way similar to recessions past. The residential real estate market in the time of Covid proved to not only be weathering this storm, but to emerge as a sector of growth for the economy.
While the residential market was strong overall in 2020, there was a frosty slow down earlier in the year. With widespread lockdowns and stay at home orders generally taking place in March - buyers and sellers pumped the brakes. But, as we began to emerge from our bubbles and return to our typical daily activities, buyers hit the market hard and in mass. According to Fannie Mae, buyer confidence in purchasing homes recovered as quickly as it did as homeowners were less likely to have their jobs or finances impacted by the pandemic.
Because of the slowdown during a time of year when sales are typically peaking, home sales have remained strong well into fall. Consumer preference has also changed drastically. Many buyers are taking into consideration places to live with more space indoor and out. Regions with more favorable weather are also desirable. And with many now working from home, quite possibly forever, no longer are commute times a concern. Our health is also at the forefront of our minds, so regions with good hospitals are also desired in addition to less crowded schools.
With the high demand and low housing inventory the current state of rising home prices comes as no surprise. According to Zillow's analytics, we've seen the largest increase in home equity since 2014. It's a record breaking year in many regards, and I'm happy to deliver this news in a time where so much of the news is downright bleak.
So, with such a record breaking year in completion, what will 2021 hold? We can expect similar trends of home sales growth well into the year. Buyers will continue to migrate out of cramped cities into spacious suburbs. The lack of residential inventory, and possibly with the mild raise of mortgage rates (which will still remain historically low), buying may slow or prove to be too challenging. All in all, the trends are positive especially for sellers.
Early on in our educational program I discuss the benefits of purchasing tax liens and tax deeds. We are putting money in our communities pockets, we are helping to fund critical social services... we are reducing blight. Knowing that residential inventory is a current issue, while also knowing about the many homes sitting on county ledgers as problem properties... I know that as investors we can help. We can help by giving people in need of a home somewhere to grow and thrive in these uncertain times.
Sincerely,
Tony Martinez