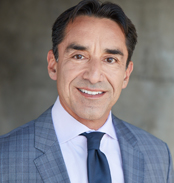 Tony Martinez is the Founder and Chairman of the US Tax Lien Association, which is an organization that is committed and dedicated to helping others achieve total financial freedom through the power of investing in Tax Lien Certificates. With over 30 years of expert experience, Tony is the world's #1 authority on the subject of creating enduring wealth through the little know strategy of investing in Tax Lien Certificates, which gives anyone the opportunity to earn guaranteed fixed rates of returns of 18% – 36% interest per year, and acquire valuable real estate for approximately 10% of market value.
<! -- NON OPENING PARAGRAPH TAG --> COVID has been giving all of us headaches for more than a year and half. Whether it's masks, lockdowns, product shortages, or a crippled supply chain, everyone has been troubled or inconvenienced by the its fallout. So, how has COVID changed TLC and deed investing? Let's discuss some of the issues and what you can do to prepare for them.
First, many auctions have been postponed. Some investors have mistakenly thought that auctions were canceled, but this isn't the case because counties still need that money to function. However, the inability to meet in groups has caused many auctions to be postponed. This means you need to keep on top of the auctions to know when the new dates are announced so you can be ready for them.
Second, due to safety concerns and restrictions, fewer people are showing up to live auctions. Fewer people meanless competition and less competition means lower prices and possibly more properties. Of course, these conditions can translate into greater profits when reselling in the hot primary markets.
Third, the inability to meet for live auctions has caused a lot of counties to go online. This is a really good development because it gives you more access to opportunities with less travel expenses. However, it could also result in more people showing up to auctions and then higher prices. But that brings us to the next point.
Finally, many investors are bringing less money to auctions because of the economic uncertainty which means you can get properties at lower prices. It goes without saying, but if you're paying lower prices for liens and deeds, you can have bigger profits and possibly buy more properties. In many states, this is very different then new or primary real estate markets that are experiencing price increases due to high demand for new homes, material shortages, labor shortages, and low inventories.
It's a great time for investors to be on the TLC and deed business. Each new development or set back often results in a new opportunity for those that are prepared. Now, is a great time to get started.
Sincerely,
Tony Martinez