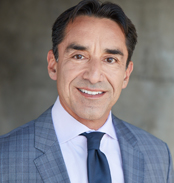 Tony Martinez is the Founder and Chairman of the US Tax Lien Association, which is an organization that is committed and dedicated to helping others achieve total financial freedom through the power of investing in Tax Lien Certificates. With over 30 years of expert experience, Tony is the world's #1 authority on the subject of creating enduring wealth through the little know strategy of investing in Tax Lien Certificates, which gives anyone the opportunity to earn guaranteed fixed rates of returns of 18% – 36% interest per year, and acquire valuable real estate for approximately 10% of market value.
<! -- NON OPENING PARAGRAPH TAG --> If you live or own real estate in hurricane prone regions, you may or may not need a separate policy that covers hurricane damage. I wish real estate investing could be black and white, but just like so many other topics today's has some grey areas. Typically a homeowners insurance policy will cover wind and wind driven rain damage (sometimes called 'top down' damage). But it is rare for a policy to also cover flood or storm surge damage ('bottom up' damage).
Hurricanes can cause a lot of flooding by raising tides and saturating the land, which can affect homes inland for miles. If you think your property is at risk of flood damage due to hurricanes or other storms, speak with your insurance policy holder as soon as possible about additional coverage. Flood coverage can take considerable time to take effect so don't wait until a storm is on the horizon.
Take a moment to read your insurance policy and make sure that wind damage and wind driven rain damage is covered. While I did say this is typically covered, you never want to assume a policy covers anything; always confirm. If it is in fact excluded from the policy then you'll need additional coverage, yet another reason to get on the phone with your policy holder as soon as possible.
The cost of hurricane damage can range from minor to extremely costly; there are ways to potentially reduce the cost of repairs (and the insurance premiums) by making a few improvements to the home. To name a few possibilities: storm shutters, impact resistant garage doors, and wind resistant shingles.
While making improvements can be costly, if you're planning a rehab regardless it's worth considering spending a bit extra to help protect the home… not to mention if you plan on listing it soon it will be more attractive in a market recently affected by storms.  
Sincerely,
Tony Martinez