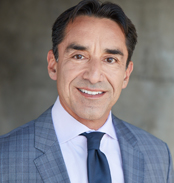 Tony Martinez is the Founder and Chairman of the US Tax Lien Association, which is an organization that is committed and dedicated to helping others achieve total financial freedom through the power of investing in Tax Lien Certificates. With over 30 years of expert experience, Tony is the world's #1 authority on the subject of creating enduring wealth through the little know strategy of investing in Tax Lien Certificates, which gives anyone the opportunity to earn guaranteed fixed rates of returns of 18% – 36% interest per year, and acquire valuable real estate for approximately 10% of market value.
In any undertaking, there will be obstacles in your way. Likely, you've found that investing in tax liens and tax deeds is no different. There are potential trip ups on the way to success, and they need to be handled professionally and with the will to never give up. Continue to resist giving up as the alternative is to continue wanting to reach new heights, but never actually getting there.
I outlined below the 4 most common hurdles I see our students face on a regular basis. So, like the rest of our students, you've decided to take the plunge, (what many refer to as the commitment to learning a new fiscally rewarding skill)…what are some of the stumbling blocks you will soon encounter if not already?
Fear – Not having confidence in yourself can be one of the most difficult hurdles. Being 'afraid to fail' can be paralyzing. Take a moment to think about how you can break down any task into more manageable steps. Also, remind yourself of your 'why' so you can find the courage to move forward. Your 'why' is precisely what is propelling you to making a change in your life. Is it love of family? Or your desire to travel? Whatever it is, you need to find a way to keep it in mind so you don't let fear creep in and take over
Lack of Funds – Contrary to popular belief, the initial investment for tax liens is very modest. This also goes for many tax deeds as well. What is the golden rule however, is deal first, money later. As long as you know how to find the deals money will come to you. Investors will be seeking you out to help them. With each transaction you will continue to grow your investment capital, allowing you to expand quickly.
Time Scarcity – You can research liens and deeds at any time of the day. If you are extremely limited on time you will want to focus on states and counties that conduct online auctions. If you can't participate in online auctions, then target over the counter opportunities so you won't face any time restraints. You'll need to make time if you want to be successful.
The Nay-Sayers – You won't always get the support of family members or friends when starting a new venture. This is due to fear of the unknown. It would be wise to sit them down and discuss how you have a business plan and are not on a wild goose chase. There is minimal risk not to mention the opportunity to expand in the near future. The hours are extremely flexible to boot!
You have the tools to remove these hurdles from your path. Take hold of your future while enjoying the small successes along the way.
Sincerely,
Tony Martinez