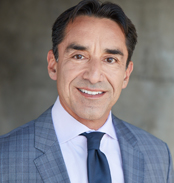 Tony Martinez is the Founder and Chairman of the US Tax Lien Association, which is an organization that is committed and dedicated to helping others achieve total financial freedom through the power of investing in Tax Lien Certificates. With over 30 years of expert experience, Tony is the world's #1 authority on the subject of creating enduring wealth through the little know strategy of investing in Tax Lien Certificates, which gives anyone the opportunity to earn guaranteed fixed rates of returns of 18% – 36% interest per year, and acquire valuable real estate for approximately 10% of market value.
<! -- NON OPENING PARAGRAPH TAG --> Homeowners insurance is often an afterthought. By the time anyone thinks about getting a policy, it can be 'too late.'
When purchasing a home or a lot that you plan to develop, consider your ability to insure it as part of your due diligence. Extreme weather patterns of late has prompted me to write today's article. Another prompt, is that I often get questions about whether students should invest in hurricane prone or fire prone areas.
Sorting out insurance costs would naturally be part of your due diligence, because you would need to factor it into your holding costs.
Also, take the time to think about your buyers. Who are they? What is their income like based on the fair market value of the home? What sort of insurance premium do you think they could afford? Something along the lines of $1,000 or upwards of $4,000 annually? These are all questions you should find answers to. I think a good place to start would be to consult your real estate agent on the profile of potential buyers.
To address insurance questions, you can start by calling a few local insurance agents to get quotes for the property you're interested in. Take the time to discuss the risks of the area, whether it be fire or flood. Once you have a handle on the types of coverage and associated premiums you're dealing with, add this key information to your research.
A lot of questions that need answering will pop up as you do your research. Use your resources to answer them so that you are investing safely. Leave no i's undotted or t's uncrossed. Be truthful with yourself, and be as thorough with your research as possible. If you can't do that, then you just aren't ready to buy.
Sincerely,
Tony Martinez