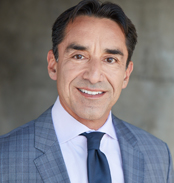 Tony Martinez is the Founder and Chairman of the US Tax Lien Association, which is an organization that is committed and dedicated to helping others achieve total financial freedom through the power of investing in Tax Lien Certificates. With over 30 years of expert experience, Tony is the world's #1 authority on the subject of creating enduring wealth through the little know strategy of investing in Tax Lien Certificates, which gives anyone the opportunity to earn guaranteed fixed rates of returns of 18% – 36% interest per year, and acquire valuable real estate for approximately 10% of market value.
It always surprises me when I speak to people about their reasons for investing in tax liens and tax deeds, and they say they began doing so because they can work from home without having to speak with people. I'm sorry, but like all business, this too is a relationship business. Yes, there are some steps in the research process that don't require interacting with anyone, but there will come a time (like if you have questions for the county, or if you acquire a property) when you will need to network. This often happens when investors run out of money, and they need funding, but who to turn to if they have yet to make connections?
It's frustrating when you're just starting out with limited capital and a small body of knowledge. My best advice for this is to be present. Don't just scroll through an infinite amount of properties available. Go look at the properties. Speak to local realtors about desirable neighborhoods. Attend live auctions to get a feel for the room; does anyone make a majority of the purchases? Are there people there simply to network and offer services? I can't tell you how many times I see realtors, lawyers, contractors etc... at these auctions passing out business cards.
This is not to mention that our students have each other to network with. People have joined USTLA all over the country! It's not a crime to exchange numbers and discuss your local markets and sale practices.
You've likely heard this in our free 7-day online class, but I'll say it again, you must be comfortable calling the county representatives that handle the sale. I have personally researched tax deeds in counties where all they provided was a list. The auction rules, date, and location weren't available online, you had to call and ask. Prepare a list of questions covering important things like form of payment they accept, documents you must bring to prove your identity and to legally purchase a lien or deed, and you may even want to ask them the biggest mistakes they often see at these auctions. I'm sure they will be more than happy to share this information with you, as it makes their job much, much easier.
The more relationships you develop, the easier investing in tax liens and tax deeds will become. Not only that, but you will find more successes. Feeling good about what you are doing is an essential element to a lucrative career and a rewarding life.
Sincerely,
Tony Martinez