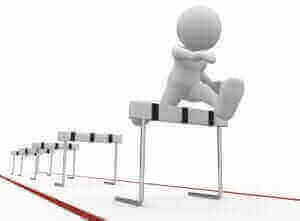 <! -- NON OPENING PARAGRAPH TAG --> There are always obstacles along the way to success. In every endeavor, there are hiccups that need to be handled professionally with the will to never give up. Follow the path of resistance, as the alternative is to continue to be unsatisfied with your current situation. Whether it is a job you want to leave, or to find better opportunities for your investments, tax lien and tax deed investing requires someone who can roll with the punches. With that, today I decided to discuss the 4 most common hurdles I see our students face.
So, you've decided to take the plunge, pull the trigger (whatever you refer to the commitment that is your path to financial freedom)…what are some of the stumbling blocks you will soon encounter if not already?
No Money – This is an easy one, the initial investment for tax liens is extremely modest. This goes for many tax deeds as well. What is the golden rule however, is deal first, money later. As long as you know how to find the deals money will come to you. Investors will be seeking you out to help them. With each transaction you will continue to grow your investment capital, allowing you to expand quickly.
No Time – You can research liens and deeds at any time of the day. If you are extremely limited on time you will want to focus on states and counties that conduct online auctions. If you can't make those, then target over the counter opportunities so you won't face any time restraints. You'll need to make time if you want to replace your income, though as a start just a few hours a week will be sufficient.
Nay-sayers – You won't always get the support of family members or friends when starting a new venture. This is due to fear of the unknown. It would be wise to sit them down and discuss how you have a business plan and are not on a wild goose chase. There is minimal risk not to mention the opportunity to expand in the near future. The hours are extremely flexible to boot!
No Confidence – Not having the confidence can be one of the most difficult hurdles. Take a quiet moment to think about how nothing is achieved through being timid. Think of your 'why' so you can find the courage to move forward. Your 'why' is precisely what is propelling you to making a change in your life. Is it your love for your family? Or your desire to travel and fulfill dreams? Whatever it is, you need to find a way to constantly remind yourself of it so you won't let doubt creep in and take over
While there are hurdles, you have the tools and will to remove them from your path. Take hold of your future while enjoying your small successes along the way.
Sincerely,
Saen Higgins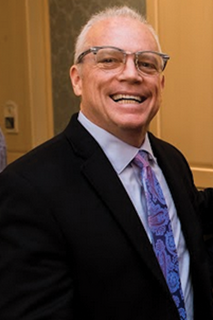 Saen Higgins is the Co-Founder of US Tax Lien Association. He is one of the world's foremost authorities on the subject of investing in Tax Lien Certificates and Tax Foreclosed Properties. He has been training and speaking internationally for over 25 years. Saen is passionate about sharing his philosophies on real estate investment and creating financial freedom. His extensive knowledge in the field of self-directed retirement accounts has changed the quality of life for thousands and the way they invest. Saen's devotion to helping people creates true financial independence and is only matched by his business partner, Tony Martinez.