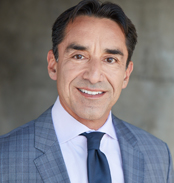 Tony Martinez is the Founder and Chairman of the US Tax Lien Association, which is an organization that is committed and dedicated to helping others achieve total financial freedom through the power of investing in Tax Lien Certificates. With over 30 years of expert experience, Tony is the world's #1 authority on the subject of creating enduring wealth through the little know strategy of investing in Tax Lien Certificates, which gives anyone the opportunity to earn guaranteed fixed rates of returns of 18% – 36% interest per year, and acquire valuable real estate for approximately 10% of market value.
Immersing yourself completely in your day to day, while shutting everything else out, is all too easy. We work hard so we can reach our goals. But, it is also vitally important that we all take time out of our days to stay connected with the world, to exercise our mind and entertain new ideas. To stay mentally fit, here are a few things I do to turn our work days into food for the mind:
Read Something - I know this sounds vague, but it really is general. The topic doesn't matter; focus on materials that focus on new ideas or discuss current events. There are many outlets to find such publications. Choose a book, or an online magazine. Maybe even subscribe to good old fashioned hard copy newspapers. Be sure to choose renowned and awarded publishers that use high level writing and pick challenging topics. It's easy to get caught up in browsing fluff pieces covering movie star's lives and silly Youtube videos. For your own mental sake, don't do that. That's fast food for the mind and if you want to stay fit then read more challenging texts.
Once you get into the swing of reading, discuss the topics and ideas with friends and family. I really enjoy taking time each day discussing, maybe even debating, various subjects that each of us brings up
Never Stop Learning - Set educational goals for yourself no matter your age. What have you been wanting to learn? Is it a new language or artistic skill? Taking a class periodically is one of the best things you can do to stay mentally fit, and enrich your life. It's an opportunity to continue to grow and meet new people. Community colleges provide various courses and are generally affordable. They can offer cooking classes, welding, automobile focused courses. If you've been wanting to do something for a while, take the plunge.
Exercise - Yes, a fit body lends to a fit mind. I was not always such a fitness nut. To get started I simply walked. Then I walked some more, then more. I eventually began running, then found myself lifting weights. It's okay to start small; be sure to set goals for yourself and keep track of your progress.
Sincerely,
Tony Martinez