Congratulations on Your Great Decision to Attend our
Real Estate & Tax Lien Investing 'Crash-Course' LIVE
Norcross, GA

Day and Date:
Time:
Hotel Name:
Address:

Thursday, April 3, 2014
12:30 p.m. – 3:30 p.m.
Hilton Atlanta Northeast
5993 Peachtree Industrial Blvd.
Norcross, GA 30092

We've sent you and email with your registration confirmation with all of the important details about the upcoming live training.
Please Note:
The e-mail from line is from: Tony Martinez
Sender e-mail address is: support@ustaxlienassociation.com
If you don't find the above e-mails in your in-box, please check your spam folder.
Here are Your Invaluable Free Bonuses FREE When You Attend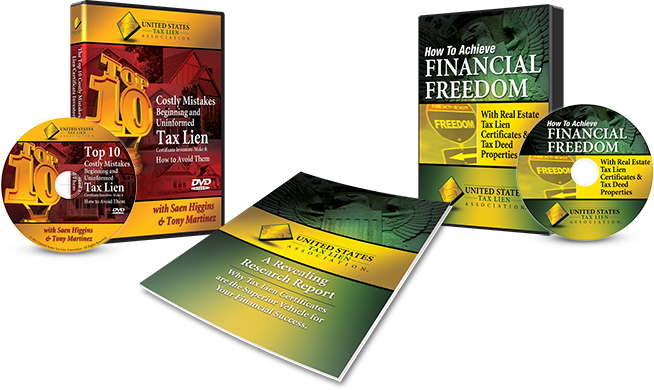 Video Training: "How to Achieve Total Financial Freedom with Real Estate Tax Lien Certificates & Tax Deed Properties." – $80.00 value

Video Training: "The Top 10 Costly Mistakes Beginning and Uninformed Real Estate Tax Lien Certificate & Tax Deed Investors Make and How to Avoid Them." – $80.00 value

50-Page Revealing Report: "Proof: Why Tax Lien Certificates are the Superior Vehicle for Your Financial Success." – $50.00 value
Thank you, and we look forward to seeing you in the very new future!
Tony Martinez
U.S. Tax Lien Association
3301 C. Street, Suite 200A
Sacramento, CA 95816
Domestic Support: 1-888-691-1710
International Support: 1-916-290-9316
E-mail support: support@ustaxlienassociation.com